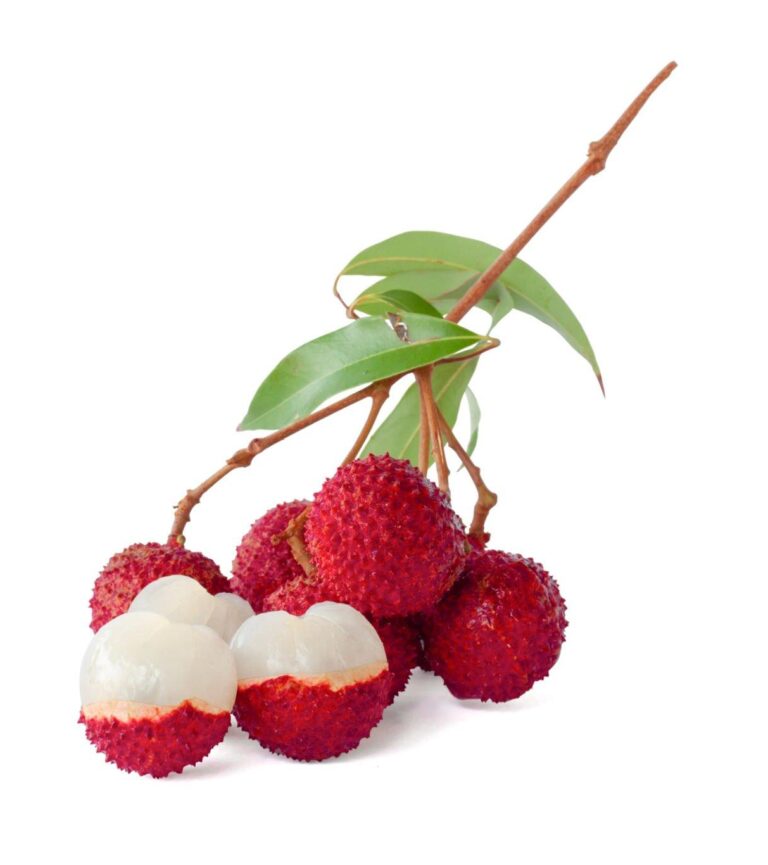 The litchis are hand-harvested at maturity, guaranteeing juicy and sweet flesh. Cultivated in the sunny regions of Madagascar, these litchis offer an exotic flavor and delicate texture, making them an unparalleled taste experience.
Cultivated in the coastal regions of Madagascar, the unique terroir of the island gives litchis a distinctive flavor. Through sustainable agricultural practices and rigorous quality controls, STOI ensures the processing and exportation of these delicious fruits worldwide, contributing to the economic development of the region.
Key steps in the cultivation process include:
Selection of suitable varieties
Soil preparation
Litchi planting
Care and maintenance
Harvesting at maturity
Processing and packaging
STOI teams carefully developed harvesting and processing methods for Madagascar's litchis. Specialized teams harvest the litchis at optimal maturity, ensuring their preservation. The fruits are then transported to STOI's processing facilities, where they are sorted, washed, and precisely packaged. Through strict quality controls, only the highest-quality litchis are selected to guarantee an exceptional taste experience.
Early harvest litchis by air (early mature litchis, before the official campaign/season starts)
Fresh organic shelled litchis by air (ECOCERT certified)
Fresh bunch litchis (bunch length > 15 cm) and shelled (peduncle > 5 mm) by air
Sulphured shelled litchis by air and by sea (treated with sulfur dioxide)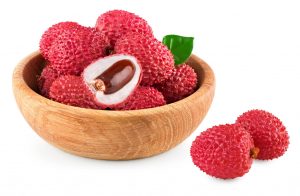 When litchis reach their early maturity, they are carefully harvested by experienced farmers. These fruits are selectively picked to ensure freshness and optimal quality. They are then swiftly transported to specially equipped processing facilities. The litchis undergo sorting, cleaning, and packaging processes to preserve their delicate texture and exquisite taste. Maintaining the cold chain is essential to preserve their freshness. Madagascar's early harvest litchis are promptly shipped to international markets, allowing consumers to enjoy these delicious fruits in their prime state, with their characteristic sweetness and aroma preserved.
2. Organic Fresh Shelled Litchis
Once litchis reach their optimal maturity, they are carefully harvested. The fruits are then transported to processing facilities, where they are meticulously peeled and deseeded. This process results in fresh shelled litchis with a perfect texture and exquisite taste. After processing, the organic fresh shelled litchis are packaged to preserve their freshness and nutritional integrity.
The fruits are harvested while keeping their original bunch intact, which helps maintain their freshness and appealing aesthetic. The fresh bunch of litchis are then transported to specialized processing facilities, where they are sorted, cleaned, and carefully packaged. Through proper handling and packaging practices, the fresh bunch litchis are preserved in an optimal state until they reach local and international markets. Consumers can enjoy the beauty and freshness of the litchis, savoring their delicious taste while also having a visually pleasing experience due to the presence of the bunch.
4. Sulphured Shelled Litchis
Once harvested at their optimal maturity, litchis are carefully sorted and selected. They are then subjected to a sulphuring treatment, which involves exposing the fruits to a controlled amount of sulphur dioxide. This treatment helps prevent color degradation, reduces bacterial growth, and extends the shelf life of the litchis. After the treatment, the litchis are precisely shelled to remove the pits, ensuring a convenient and enjoyable consumption experience. The sulphured shelled litchis are then packaged under optimal conditions to maintain their freshness and quality, ready to be marketed in local and international markets. Consumers can enjoy delicious and convenient litchis while benefiting from an extended shelf life due to the sulphuring treatment.